A Place Where Horse & Rider Can Relax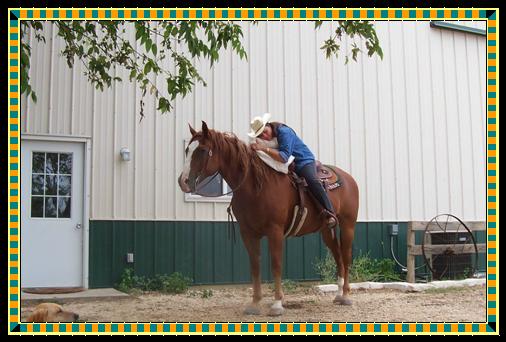 It is our desire to provide this facility for individuals with horse or ag-related interests, but our location and facilities could be attractive to anyone wanting to get away for awhile for some peace and quiet in the country. Horse stalls are available along with hay and water for your horses.

3 Bedroom Barn Apartment
Three Indoor & Three Outdoor Horse Stalls
Daily Continental Breakfast
Full Kitchen available
Washer & Dryer
Satellite TV with VCR/DVD player
800 acres of riding or hiking trails
Fishing in stock pond or Salado Creek
Quiet solitude in the country

RESERVATIONS

Pager: 1-866-749-3280
E-mail: ranchbunkhouse@msn.com
FAX: 254-939-6114
Mobile: 254-913-3489
Leave message: 254-939-0055
Mail:
Ranch Bunkhouse
6942 Campbell Hill Road
Belton, Texas 76513

Note: When making reservations, please indicate your estimated time of arrival. We want to make sure that someone is around to greet you when you get here. At the time of reservation, you will be notified of an access number for the lock at the front gate and a map. All guests must make reservations or arrangements before arriving at the ranch. Without them, you may drive up to an inaccessible locked gate.









This site was last updated on 02/22/05.

Web Designed by XBarRanch